Poverty on the Rise in Suburbia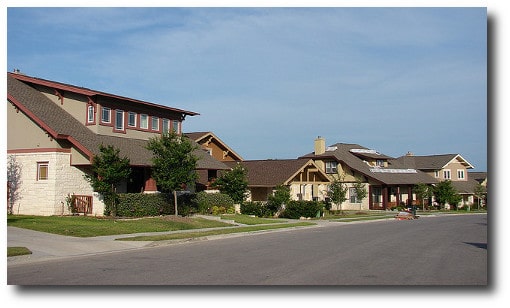 Many people think of poverty as an urban issue, but a new analysis by the Brookings Institution in Washington, D.C. finds poor families are increasingly living in suburbs. In fact, in the last decade, poverty rose more than twice as fast in suburban communities as it did in urban centers.
That's according to the new book Confronting Suburban Poverty in America by researchers at the Brookings Institution Metropolitan Policy Program. They found poverty rates rose 64 percent in the country's suburbs from 2000 to 2011. By 2011, there were 3 million more poor people living in surrounding suburbs than in cities.
It's a trend in Birmingham as well, although the metro area is not at the leading edge of the shift.
Back of the Pack for Birmingham

Birmingham ranked 67th out of the 95 largest metro areas with a suburban poverty rate increase of 44.7% from 2000 to 2011. That compares to only 12.2% for the city proper over the same time period. Birmingham also had a slower rate of suburban poverty growth than other nearby cities, coming behind Atlanta and Nashville.
Understanding what's driving the change helps explain the rankings.
Researchers found the recession has been one factor, as some suburban families were hit hard by the downturn. But the trend goes back decades, the result of residents and immigrants increasingly looking for jobs, education and other opportunities in the suburbs. So while the Birmingham area has grown in recent years, it hasn't grown as fast as Atlanta or Nashville.
Different in the Suburbs

While suburban poverty may not be growing as fast around Birmingham as it is around other cities, there are still almost 120,000 people below the poverty line outside the urban core. The book's authors argue most cities aren't ready to deal with the issue.
Urban poverty tends to be concentrated, while in the suburbs it's more spread out. Community-based organizations that serve the poor often have less of a presence in suburban areas. Public transportation is less accessible in suburbs, making it harder to get assistance or hold down a job.
| NPR's Report on the Rise in Suburban Poverty
| Suburban Poverty Data for the Birmingham Metro Area