Public Hearing on U.S. 280 Improvements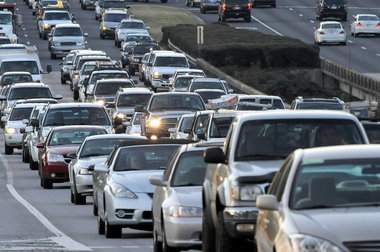 Potential Solutions to U.S. 280 Traffic Jams
U.S. Highway 280 was originally designed for 50,000 cars a day, but it currently accommodates nearly twice that. And projections put the number much higher in the coming years. Transportation officials have struggled to find solutions. Residents in Mountain Brook, Vestavia Hills, and Homewood have strongly opposed potential fixes such as an elevated toll road.
Tonight , the Alabama Department of Transportation will hold a public hearing to discuss possible solutions. An engineer with Shelby County government tells The Birmingham News he believes the state will reveal new improvement proposals. They state will also take public feedback on potential projects.
The public hearing is from 4-7 p.m. at the Cahaba Grand Conference Center on Grandview Parkway.
~ Tanya Ott, November 19, 2012.