First Black Member of U.S. Federal Reserve Dies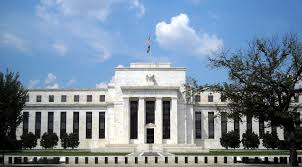 First Black Member Of U.S. Federal Reserve, Former Tuskegee University Board of Trustees Chair Dies
Andrew F. Brimmer, the former chair of the Tuskegee University Board of Trustees, died on Oct. 7. He was 86.
"If, as Booker T. Washington asserted, a man should be judged by the obstacles he had to overcome in life, then Dr. Andrew F. Brimmer was indeed a giant and his lifetime accomplishments should continue to be an inspiration to future generations," said Tuskegee University President Gilbert L. Rochon.
Brimmer was an economist who became the first black member of the U.S. Federal Reserve Board. In 1963, President John F. Kennedy appointed Brimmer deputy assistant secretary for economic policy in the U. S. Department of Commerce. President Lyndon B. Johnson promoted him to assistant secretary for economic affairs in 1965. In 1966, President Johnson appointed him to a 14-year term as a member of the Board of Governors of the Federal Reserve System. He was the first black person to serve on the board since its founding in 1913. After serving nearly nine years, Brimmer resigned from the Federal Reserve in 1974 to teach at Harvard University's Graduate School of Business.
He was elected to the Tuskegee University Board of Trustees in 1965 and became chair in 1982. Brimmer retired in October 2010 after serving the board for 45 years. He was Tuskegee's ninth board chair for 28 years.