World AIDS Day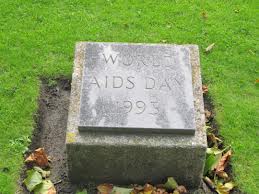 A new report by UNAIDS — the United Nations AIDS advocacy group — says there are an estimated 40.3 million people living with HIV/AIDS the world over. And while outreach efforts continue among all at risk populations, an eighth of those living with the illness were infected in 2005. And it's not just the global number of AIDS cases that's growing — the infection rate is also on the rise here in Alabama. It is a stark reality facing AIDS researchers and advocates on World AIDS Day.
World AIDS Day began in 1988 after a meeting of world health officials in London. The day is devoted to HIV/AIDS outreach and education efforts. Also, it's a day to show support for AIDS victims.
There are several things going on in the Birmingham area to mark World AIDS Day. Kelly Ross-Davis is the Project Coordinator for UAB's 1917 Clinic and a member of the HIV Prevention Network. She says they'll be spending part of the day at an area high school talking with teenagers and then close the day with a town hall meeting in downtown Birmingham. And, an open house at Birmingham AIDS Outreach takes place Friday.
AIDS: The Reality
40.3 million people living with HIV/AIDS globally.
2.2 million children infected with the virus.
Between 1 and 1.18 million U.S. residents infected.
More than 14,000 Alabamians living with HIV/AIDS.
Infection rate growing quickly among African American women in the South.
Young people account for half of all new infections worldwide. (Ages 15-24)
6,000 people infected with HIV every day.
15 million children have lost one or both parents to the epidemic.
More than 25 million people have died of AIDS since 1981.
The HIV Prevention Network's town hall meeting takes place Thursday at the Alabama Theater and runs from 5:30 p.m. to 8:30 p.m. It will feature Congressman Artur Davis as well as researchers and HIV/AIDS advocates. The open house at Birmingham AIDS Outreach is Friday from 4 p.m. to 7 p.m. Both events are open to the public.