Several Key Republican Contests on the Ballot for Tuesday Primary Runoff Election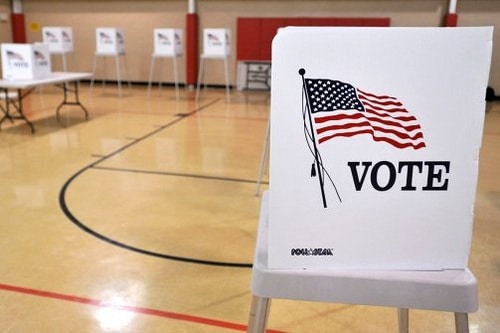 Alabama voters go to the polls Tuesday for a runoff election. The election will have a larger impact on the Republican party, which has more contested races on the ballot than the Democratic ballot.
The Republican runoff has statewide contests for secretary of state, state auditor and Public Service Commission Place 2. There's also a runoff for the 6th Congressional District in the Birmingham area, as well as runoffs for six legislative seats and some county offices. The Democratic Party doesn't have any runoffs for statewide offices or congressional offices. It has runoffs for one legislative seat and some county offices. Only 20 of Alabama's 67 counties have a Democratic runoff.
Still on the fence about Alabama's 6th Congressional District race? Listen to our candidate forum with State Rep. Paul DeMarco and policy analyst Gary Palmer.
The Alabama primary elections were held on June 3. During that election, a candidate must have received 50 percent of the vote to win and secure a spot for the ballot in the fall. Today's runoff election settles races where that didn't happen. Winners in today's runoff will have a spot on the November ballot.
Some races to watch during the July 15 primary:
Alabama US House District 6
– Paul DeMarco (R)
– Gary Palmer (R)
Alabama Secretary of State
– Reese McKinney (R)
– John Merrill (R)
Alabama Auditor
– Roger Peterson (R)
– Jim Zeigler (R)
Alabama Public Service Commissioner
– Terry Dunn (R)
– Chip Beeker Jr (R)
There are also various state house districts that need to be determined. See a complete list here.
* Check your Alabama house district here.
* Check sample ballots for your area here.
There is also one constitutional amendment on the ballot. If approved, the amendment would allow cotton farmers to vote to impose a mandatory fee on each bale of cotton. The fee is now paid voluntarily by farmers when cotton is delivered to a gin, but those who don't want to pay it can get a refund. Currently, less than 10 percent of cotton farmers request a refund.
Polling Places are open from 7 a.m. to 7 p.m. across the state. Find your polling place. Secretary of State Jim Bennett is expecting about 5 percent of Alabama voters to participate.