Interview: Reporter Brian Lawson Discusses Inmate Healthcare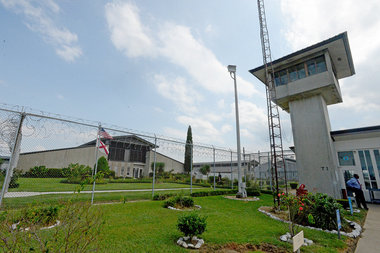 Birmingham– For the next several months, WBHM joins AL.com and the Center for Investigative Reporting as part of the Alabama Media Group's Investigative Journalism Lab. We're taking a closer look at Alabama's prison problems.
Earlier this year, a Department of Justice report detailed cases of rape and sexual abuse at the Julia Tutwiler prison in Wetumpka. As part of their continued investigation of Alabama prisons, the Department of Justice is seeing if inmate medical care and mental health care are constitutionally adequate.
AL.com reporter Brian Lawson has been looking into inmate health care, and he's heard some troubling stories for former inmates and their families. WBHM's Rachel Osier Lindley sat down with Lawson to find out more.