Find Your Polling Place for June 3 and Learn About Alabama's New Voter ID Requirement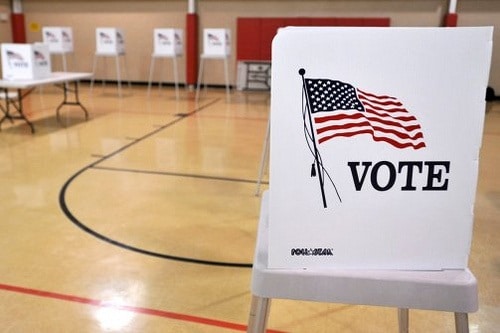 Primary elections in Alabama are Tuesday, June 3.
One key race around Birmingham is the Republican primary for the sixth Congressional District. Seven candidates are fighting to represent the Republican party in the general election in that race. For Democrats, among the hottest races are the first and second district for the Jefferson County Commission. Election experts are forecasting a lower-than-normal turnout Tuesday because Alabama doesn't have a competitive race for governor.
This will also be the first election where Alabama's new voter ID law will be in effect. Here's what you need to know to be prepared for election day.
Are you registered to vote? Check here. The deadline to register to vote was May 23, 2014.
Polling Places are open from 7 a.m. to 7 p.m. across the state. Find your polling place.
Alabama's voter ID law will be in effect at all precincts on June 3rd.
If you are registered to vote you must bring a valid ID in order to be allowed to vote. What is a valid photo ID?
- Alabama driver's license
- Alabama non-drivers ID
- Photo ID issued by any agency of the local, state or federal government.
- A state issued ID from another state
- A student or employee ID from a public or private college or university in Alabama (including post technical and professional schools). This excludes student ID cards from out-of-state colleges.
In each case, the photo ID must be valid. Under state law, driver's licenses have a grace period of up to 60 days after expiration.
To obtain a free Photo Voter ID card you must fill out an application form and visit any of the permanent or mobile locations around the state.
In order for them to process your free ID, you must have:
- Photo or non photo document that can contains your full legal name and date of birth
- Documentation showing voters date of birth
- Documentation showing the person is registered to vote
- Documentation showing voters name and address as reflected in the voter registration record.