Ahmad Ward: Birmingham's Reaction to Violence in Ferguson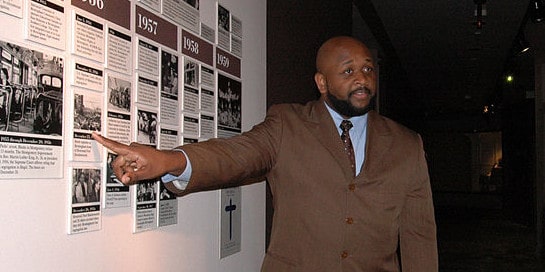 US Attorney General Eric Holder went to Ferguson, Missouri this week. He's there to meet with law enforcement officials to discuss the protests and unrest following the death of Michael Brown. He's the unarmed black man who was killed by a white police officer on August 9th. The racial tensions and violence in Ferguson are bringing back memories of the 1960's here in Birmingham.
Ahmad Ward, is the head educator at the Birmingham Civil Rights Institute. He sees some parallels between the chaos in Ferguson today and Birmingham in the 1960's. He spoke with WBHM's Sarah Delia and started off by describing his reaction to the violence in Ferguson.