INTERVIEW: Craig Witherspoon Reacts To Failing Schools List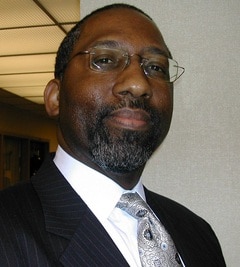 Birmingham– Today the Alabama State Department of Education released its list of 78 schools considered failing under the controversial Alabama Accountability Act. The law will provide tax credits for students zoned for failing schools to offset the costs of attending a non-failing public school or private school. Most of the so-called failing schools listed today are middle schools — that's partly because at that level in Alabama, all those grades take standardized tests. Most of the schools were also in urban areas or the Black Belt.
State Superintendent Tommy Bice and Birmingham Superintendent Craig Witherspoon say the standards mandated by the law do not adequately take into account recent improvements schools have made. Eleven schools on the list are Birmingham City Schools. Our Southern Education Desk reporter Dan Carsen caught up with Birmingham Superintendent Witherspoon today to get his reaction.