Carsen Talks School Security And More On Capitol Journal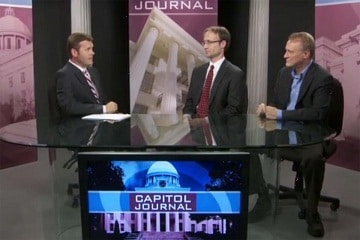 Montgomery– Our Southern Education Desk reporter Dan Carsen recently appeared as a guest journalist on Alabama Public Television's "Capitol Journal," a highly regarded program analyzing the week's significant stories. Dan discusses the controversy at Alabama State University, Birmingham City Schools, security in light of the Sandy Hook shootings, and the holiday struggles of students who depend on school for food. The interview includes a positive note — Dan's recent stories touching on an approach that makes a dent in student hunger.
The guest journalist segment starts 41 minutes in. To watch the show, click here.