Cooper Green and UAB Reach Agreement on Inpatient Care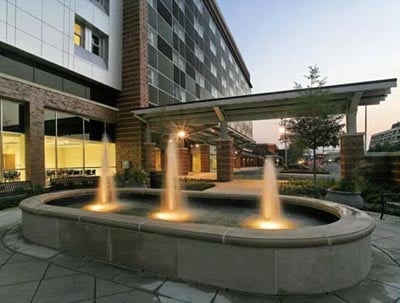 UAB Health Systems has agreed to help Cooper Green Mercy Hospital now that the county-owned facility is ending inpatient care. Jefferson County manager Tony Petelos announced at a press conference Thursday the county came to an agreement with UAB. That hospital will expand to take patients who need inpatient care.
A majority of the county commission voted last month to close the inpatient unit and emergency room at the indigent care hospital.
Instead, the county wants to establish a new model featuring an urgent care facility and two clinics focused on preventive care.
Commissioner George Bowman criticized the announcement saying the county still doesn't have a comprehensive plan in place for Cooper Green patients. He told Al.com the press conference appeared designed to distract from a visit by the Rev. Al Sharpton. Sharpton is scheduled to be in Birmingham Friday to protest the decision to end inpatient care at Cooper Green.
Petelos conceded the county is not likely to reach a self-imposed deadline of December 1st to close the unit. But he said agreements with other medical providers would be announced.
Look at patient satisfaction and quality of care data for Birmingham area hospitals, including Cooper Green.
- Andrew Yeager, October 26, 2012