Alabama 2012 Election Results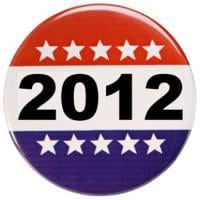 UPDATE (11:55) The Associated Press declares Roy Moore the winner of the Supreme Court Chief Justice race with 52% of the vote.
The Associated Press has declared Twinkle Cavanaugh the winner of the Alabama Public Service Commission presidency.
NPR declares Barack Obama winner of presidential race (Mitt Romney won Alabama.)
The Associated Press has declared the following Constitutional Amendment issues:
Amendment 1 (Forever Wild) — yes
Amendment 2 (Bond Refinance) — yes
Amendment 3 (Define Stockton Land District) — yes
Amendment 4 (Repeal Poll Tax and Segregate School Language) — no
Amendment 5 (Transfer Pritchard Water) — yes
Amendment 6 (No Mandatory Health Care) — yes
Amendment 7 (Secret Ballot) — yes
Amendment 8 (Repeal Legislative Pay) — yes
Amendment 9 (For Corporation Authority) — yes
Amendment 10 (Repeal Bank Authority) — yes
Amendment 11 (Lawrence Municipal Regulation) — yes
For al.com's coverage of Jefferson County races click here . As for 11 p.m. all of the incumbents (judges, etc) were losing.
Alabama statewide and federal election results. Numbers provided by the Associated Press.
Statewide Races
Supreme Court Chief Justice
95 percent precincts reporting
Bob Vance, (Dem) – 48 percent
Roy Moore, (GOP) – 52 percent
Congressional Races: The Associated Press is calling all of these races for the incumbents. We'll update with final vote totals when they're available.
District 2
Therese Ford, (Dem)
Martha Roby, (GOP) – incumbent
District 3
John Harris, (Dem)
Mike Rogers, (GOP) – incumbent
District 4
Daniel Boman, (Dem)
Robert Aderholt, (GOP) – incumbent
District 5
Charlie Holley, (Dem)
Mo Brooks, (GOP) – incumbent
District 6
Penny Bailey, (Dem)
Spencer Bachus, (GOP) – incumbent
District 7
Terri Sewell, (Dem) – incumbent
Don Chamberlain, (GOP)
The economy is the top issue motivating Alabamians to vote Tuesday, according to preliminary exit polling conducted for The Associated Press.
Among the findings:
ECONOMY
More than 6 of 10 voters identified the economy as the top issue. The federal budget deficit and health care were about tied for a distant second. About 7 out of 10 voters said their family's situation is about the same or worse than it was four years ago. About 3 out of 10 said it is better.
RELIGION
About half of the voters identified themselves as born-again or evangelical Christians and more than half said they attend religious services at least once a week. About 1 of 10 said they never attend religious services.
DECISION TIME
Alabama voters indicated they had made up their minds long before the candidates bombarded them with TV ads. About 8 of 10 said they did so before September.
GOVERNMENT's ROLE
About 6 of 10 voters said government is doing too many things better left to businesses and individuals, while about 4 of 10 said government should do more to solve problems.