Icelanders in the Magic City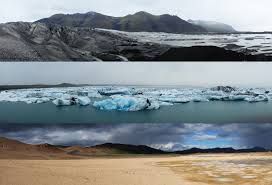 Icelanders in the Magic City
A new report shows more than 700,000 foreign students are studying at American universities this year. About 6,300 are in Birmingham. Some students may be fleeing political oppression. Others are simply looking for better opportunities. But for one group of Icelandic students in Birmingham, their attraction to Magic City is soccer – as WBHM intern Kenan Le Parc (himself, a former international student and BSC soccer player) reports.
Players on the Birmingham Southern College Men's soccer team shout to one another as they defend a free kick against the University of Dallas. It looks like a normal match up. But you might not realize the goalkeeper you hear is speaking a foreign language. For him at least. The goalie is from Iceland.
Actually BSC's men's soccer team has five Icelandic players on its roster right now. Five players – from a country with less than half as many people as Jefferson County. All drawn to Alabama by the "beautiful game" of soccer.
It all started in 1996 when a student caught the eye of Birmingham-Southern Men's soccer coach Preston Goldfarb: "There was a player at Auburn University of Montgomery, they were a hot bed for Icelandic players, they had 15 to 16 of them every year. "
A friend of this player from Iceland came to visit Alabama. He was looking to come to the states to study, and the Montgomery student recommended Birmingham-Southern.
Goldfarb had recruited international students. But never Icelanders. That player would be his first recruit.
Fifteen years later, the Icelanders keep coming. Ingvi Georgsson explains how he found BSC: "we looked for school in Alabama through Google because we knew that there were Icelandics that played in Alabama. One of them played in our club team and was in Montgomery and there were like twenty people with him from Iceland."
Having so many fellow countrymen on the team does provide interesting opportunities. One player says they sometimes speak in Icelandic on the field so the opposition won't understand. Coach Preston Goldfarb isn't a fan.
Goldfarb told us: "on the field? I think it hurts, they shouldn't do that. It isolates them away from the American kids. We don't allow that. They may do it if there's something they want to do in the game, but the problem is no one else knows what they're doing."
So far, seven Icelandic players have come to Birmingham Southern. And while it started mostly by word-of-mouth, Goldfarb has developed connections to recruit more students. Goldfarb got to know his players' club coach back in Iceland, who then put an advertisement for the college in an Icelandic soccer magazine last year. After the ad ran, fifty Icelanders contacted the team, interested in playing and studying at BSC. Goldfarb also depends on help from graduates and tips from that club coach.
"When he recommends someone then I tell my former player to go look at them. He'll go watch them play and say 'Coach, this kid is not good enough for you, you need this one.'"
With cross-Atlantic ties firmly establish, these Icelandic recruits won't be the last for Birmingham Southern College.
~ Kenan Le Parc, November 18, 2011