The Economy & Nonprofits: A Conversation with Tim Delaney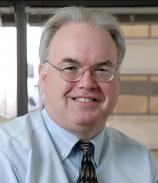 Nonprofit organizations ranging from health care groups to after-school programs are hurting right now. Corporate and individual donations are down. Foundations are tightening their belts, and state and local governments are taking drastic cost cutting measures as well. All of this adds up to the very real possibility that thousands of nonprofit organizations may have to shut down. Tim Delaney is president and CEO of the National Council of Nonprofits. He was in Birmingham recently and spoke with WBHM's Tanya Ott.
Tim Delaney says the nonprofits most at risk are educational and arts organization. Thursday night on Tapestry we talk to the president of the Lincoln Center for the Performing Arts. He's very worried about some of the provisions in President Obama's 2010 budget proposal.