On The Line: Jefferson County Budget Crisis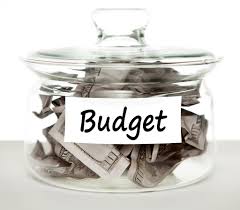 Jefferson County will put more than a thousand county employees on unpaid administrative leave next month under a plan to deal with the county's budget crisis. Officials say without the move the county will be broke by August 7th. Governor Bob Riley has urged state lawmakers who represent Jefferson County to quickly back a $1 billion bailout plan. He wants to call a special session of the full legislature, which failed to find a solution during the regular session. How likely is a compromise, and will it be a long-term solution or a bandaid?
This Friday, July 24, 2009, WBHM wants to hear your thoughts on the topic during our special call in program, On The Line: Jeffco Budget Crisis. The show will air live from 12PM – 1PM.
Join the conversation by calling 1-800-444-9246 during the program or emailing your comment or question to news@wbhm.org.
---
AL State Senator (Rep) James T. "Jabo" Waggoner represents Jefferson and Shelby counties' 16th district. His political career began in the Alabama House of Representatives where he served for 17 years (1966-1983). He is the longest serving member of the Jefferson County legislative delegation. Waggoner is an alumnus of Ensley High School, Auburn University and Birmingham Southern College. He earned his Juris Doctorate Degree from Birmingham School of Law.
---
AL State Representative (Dem) Patricia Todd has socially and professionally advocated for public policies relevant to social justice, HIV/AIDS, healthcare and a wide range of issues affecting the Birmingham community for the past twenty years. After a contentious serious of political races in 2006 that garnered state and national attention, Todd was as State Representative for House District 54, making her the first elected public official who is openly gay in the history of Alabama. Todd is the Associate Director of AIDS Alabama. She received her Bachelor's degree from the University of Kentucky and her Masters of Public Administration degree from the University of Alabama at Birmingham.