More Budget Cuts?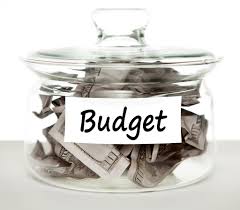 There are just five more work days left in the Alabama legislative session and Jefferson County commissioners are anxiously watching what happens to a bill concerning the county's occupational tax. A judge declared the tax illegal earlier this year, meaning the county could miss out on about $70 million in revenue. That and other financial uncertainty prompted county officials to tell department heads to prepare for massive budget cuts. WHBM's Andrew Yeager reports on how those cuts could affect one county department.
A crowd of Jefferson County employees holds signs and chants outside of the main county courthouse at a rally earlier this week. Their message to state legislators is simple — preserve the county's occupational tax. Commissioner Sheila Smoot says that tax is critical.
"And right now if we loose the occupational tax, somebody's going to take a hit. And that's not fair."
Three weeks ago, Jefferson County departments cut their budgets by 10%. Even departments that don't depend on occupational tax money, such as Cooper Green Mercy Hospital, had to make the cuts. And because of declining tax revenues and the uncertainty of the occupational tax, they've been told to prepare for another one-third cut. Cooper Green C.E.O Sandral Hullett puts her hand to her forehead at the thought.
"It would be detrimental. It would just be detrimental."
Hullet says she would have to layoff staff, likely nurses. Some of the 18 sub-specialty clinics could also go. So patients would still have a primary care doctor, but not necessarily a cardiologist or a urologist. And community services could be scaled back, like Cooper Green's pharmacy program with seven locations around the county. Hullet remembers what it was like when there was just one pharmacy.
"We had people in line standing all the way down the hallway to the door. People bring chairs. Sit in the chairs and move up. It took so long and so many people to get pharmacy products from one pharmacy."
At the Southtown public housing apartments just east of UAB, a couple of residents sit on a porch taking in the morning breeze. They're a few doors down from Cooper Green's primary care clinic. Resident Brenda McClinton says cuts to services there would particularly hurt the elderly.
"Because it would be inconvenient for them to catch the bus and you know try to get someone to take them there and the economy the way it is you don't have money to just catch a taxi."
Cooper Green provides medical care for Jefferson County residents regardless of their ability to pay. And C.E.O. Sandral Hullett says they've seen a steady rise in new patients. People she says who had health insurance, but were laid off.
While Alabama lawmakers may not have much control over a poor economy, a bill sponsored by Democratic State Representative John Rogers could restore the occupational tax. But it contains one major flashpoint. The proposal ends an exemption for professionals such as doctors and lawyers who work in Jefferson County. Opponents say these professionals have to pay business license fees and therefore shouldn't have to pay the occupational tax. But Rogers is dead set against it.
"Why you gonna tax the everyday working person and not tax the people who are making the money?"
Democratic State Senator Linda Coleman sponsored a competing bill which maintained the exemption. It died in the House this week. Coleman says the exemption was necessary to gain enough support in the Senate, which has yet to consider Rodger's bill. She says Rodger's unwillingness to negotiate on the exemption could kill any chance of saving Jefferson County's occupational tax.
"If the jobs are cut and things happen in Jefferson County, services are cut. They need to call Representative Rogers and ask him, 'What happened?' or 'Whose interests is he representing?'"
So what's next? A Jefferson County spokeswoman says after the legislative session ends, commissioners will look at the outcome of the occupational tax legislation and the latest revenue numbers. That will help to determine what additional cuts, if any are needed. Cooper Green's Sandral Hullett is optimistic. But she's still praying.