The Ghost Map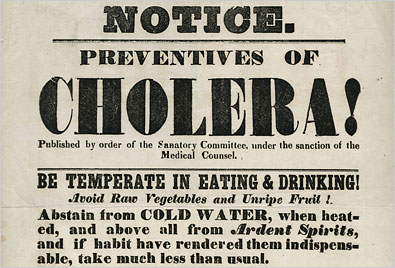 In the mid-1800s, London was the largest city in the world with 2.5 million people. But infrastructure hadn't kept pace with population, and by 1854 London was gripped by a devastating cholera epidemic. Author
Steven Johnson
tracks the outbreak in his book "The Ghost Map: The Story of Lond's Most Terrifying Epidemic – and How It Changed Science, Cities, and the Modern World". Johnson tells WBHM's Tanya Ott that the cholera outbreak relates to modern day public health problems.
Steven Johnson's newest project is a website, outside.in, aimed at fostering neighborhoods. Atlanta is involved and so is Nashville, but not Birmingham. Hear more about the project in an extended interview
Watch a video of Steven Johnson recounting the horrors of the London Cholera epidemic.