The Harp Ladies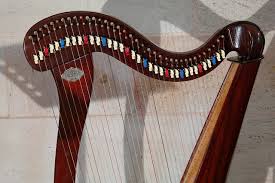 The holidays can be difficult for even the strongest person if they find themselves alone. Now, imagine what it's like for some of the most vulnerable.
The Ruth and Naomi Senior Outreach is concerned with the plight of "elder orphans"; older adults who find themselves alone in nursing homes, hospice facilities or the community at large. Chaplains and co-founders Lynn Bledsoe and Mary Porter visit these orphans, but these are no ordinary calls. The women bring with them not only conversation and companionship but also compositions, or music if you will. Harp music.
WBHM's Rosemary Pennington recently spent an afternoon with Porter, Bledsoe and a band of volunteers at Sunbridge Care and Rehab in Gardendale. There they performed Christmas carols for the residents in the lobby and then the chaplains personally visited two men, one of whom was dying. Rosemary brought back this audiopostcard.