The Great Thanksgiving Listen 2017
=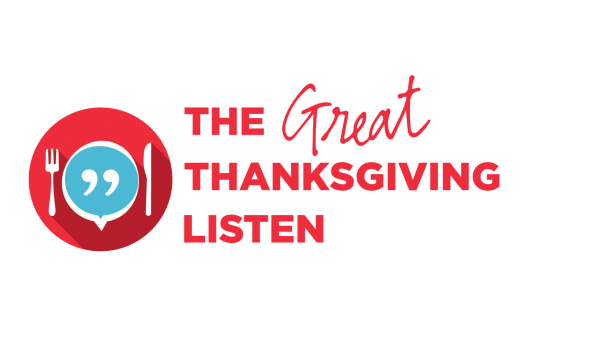 WBHM is proud to partner with StoryCorps for the 2017 Great Thanksgiving Listen.
The Great Thanksgiving Listen is a national education project working with educators and students to engage people of all ages in the act of listening. This specific effort is designed for students ages 13 and over and as part of a social studies, history, civics, government, journalism, or political science class, or as an extracurricular activity.
Last year, more than 150,000 Americans took part in creating an oral history of inter-generational stories simply by recording an interview with an elder over Thanksgiving weekend. This Thanksgiving, join StoryCorps and WBHM again and help preserve more precious wisdom. It's simple, it's fun, and it's meaningful. All that you need to participate is a smart phone and the StoryCorps mobile app.
Invite a family member or elder to sit down and hit record and your family story may air locally. Interviews are entered into the StoryCorps archive at the American Folklife Center at the Library of Congress and on StoryCorps.me where they become an invaluable resource for future historians and provide families with a priceless piece of personal history.